BPO: Business Process Outsourcing - for increasingly effective and efficient solutions
What is Sefin BPO? - search for increasingly effective and efficient solutions.
We talk about BPO when a company entrusts the management and the experience of an entire business process.
---
The benefits arising from the outsourcing of indicated services, are IT, have been widely demonstrated:
be able to concentrate on their business by outsourcing the execution of non-core businesses
transform costs from fixed to variable
being able to count on a specific consultancy service
respond with speed and flexibility
use the experience of qualified professionals
always be compliant with the legislation in force
use personnel with specific skills
---
Do for others what is not part of their core business.
Increase efficiency, effectiveness and customer satisfaction.
This assumption is based on the Sefin offer which, thanks to a team of 50 specialized resources, coming from the financial sector and constantly updated on national regulations, is ready to participate and share an entire business process.
An account is in fact to guarantee the life cycle of what is related to IT (machines, connectivity and applications) different is to be true partners of change able to support the client company in the implementation of evolutions able to make always processes are efficient and effective.
In the panorama of outsourcers for financial intermediaries, the Sefin group started, at the beginning of the 80s, from the IT component and today has expanded its offer also achieving the ISO 9001/2015 quality certification and UNI CEI ISO/IEC 27001 certification.
Outsourcing solutions for:
Financial Intermediaries, and prevalently factoring, leasing, consumer credit, branches of foreign banks, SPV (Special Purpose Vehicle).
All companies interested in improving and optimizing the processes of distribution, archiving of documents, orders, invoices, mailing and e-mailing.
All companies looking for greater security in the management and exchange of information in IT, secure e-mail, digital electronic signature, certain digital date.
Small Medium Enterprises that believe in computerization as a necessary element for creating a considerable competitive edge
---
Qualified Multilingual operators
The QCS (Qualified Customer Service) office of the Help-Desk service is made up of a team of operators dedicated to providing assistance to customers in Italian, English, French and Spanish.
From Monday to Friday from 08.30 to 18.30 on a continuous schedule.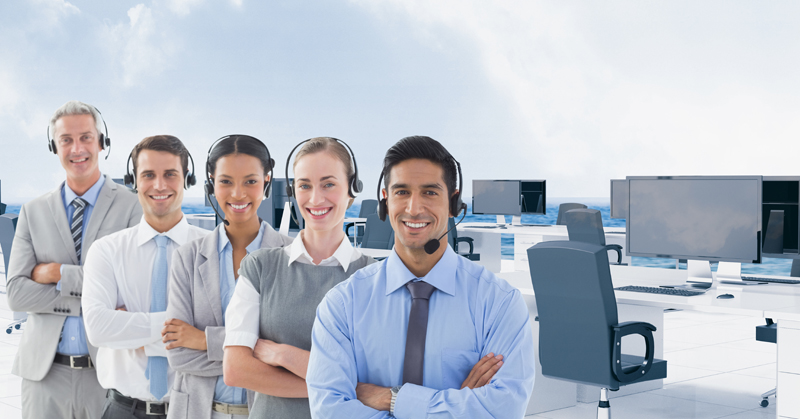 Assistance and specific requests
The assistance provided may be operational, technical and / or generic.
In the case of specific requests and details on specific topics, 1st level assistance is provided and, if not sufficiently exhaustive, the call is forwarded to the competent office: accounting, insurance, contract management, etc., without the customer having to make further calls.
Reports and results
At the end of the month, it is sent to the Customer:
Excel file that shows all the data and charts agreed, useful for monthly and billing statistics.
File of all phone calls received and made containing the data of the phone call (operator, number, time of arrival, duration, etc.).
Outsourcing Administrative Services:
Quadrature and checks on periodic elaborations
Sending files and bases required by the Regulatory Reporting
Management of messages and communications to the

Central Credit Register

Uploading and managing personal data
Arrangements anomalies
Analysis of characteristics for Reporting activities
Preparatory interventions and support for the registration of the

Financial Intermediaries Register

Rationalization of company processes and procedures
Outsourcing services for Factoring
Support activities:
Personal data
Extraction from authorized sources prospectuses for registration of subjects
Registration of subjects sold in centralized master data
Registration of subjects sold in debtor records
Variation of data on assigned subjects already registered
Management of problems with the customer / assignor
Credits transfer
Manual credits load
Automatic credit load
Management of problems with the customer / assignor
Collections and Prescriptions
Loading bank accounts
Credit account accounting
Pending accounting management
Accounting for non-financial receipts
Notice of registration
Problem management with the customer / assignor
Invoices to transferors
Expenses for expenses
Management of manual movements
Recording of accounting movements in the context of collection operations
Portfolio management
Recording of portfolio calls
Unpaid registrations
SBF automatic discharge
Furthermore, Sefin can take care of:

Fulfillment of the obligations established by the SUPERVISORY INSTITUTIONS OF BANCA D'ITALIA AND THE ENTRY AGENCY

Assistance in the periodic verification of assigned positions, factoring transactions, debtor risks, anomaly reports

Consulting and updating on the regulations concerning the application of the factoring tool (laws and sentences)

Assistance and advice for the preparation of general modules
---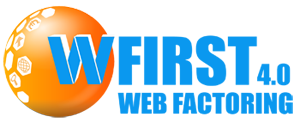 THE MANAGEMENT SOFTWARE FOR FACTORING COMPANIES