OUR FOUNDER
---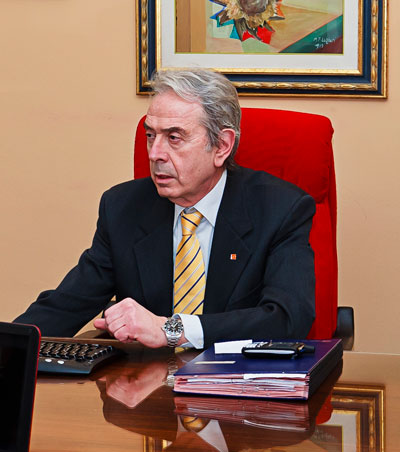 Giorgio Negri
Founder of the software solutions and outsourcing services company "Sefin S.p.A." in 1981, who held the position of Chief Executive Officer for the entire Sefin Group from 1978 to 2021.
Pioneer in the computerization and digitization of the finance world, continually looking for leading-edge business strategies and ideas. Thanks to his entrepreneurial intuition and innovative drive, he guided the companies of the Sefin Group towards business diversification and expansion.
With his authority and competencies, combined with compassion and generosity, he has been able to create a cohesive and caring company that, with esteem, trust and loyalty, has followed him along this path of growth and success.
Founding member of the Lions club "Milano ai Cenacoli", a nonprofit association that caters to the needs of the region and the community.
Member of the Teuliè Milano Association, a Military School with the task of promoting the training of young students by helping to train concerned citizens, with a sense of honor and the will to work for peace.
A man full of interests, and an art enthusiast, he collaborated with the Brera Academy of Fine Arts, an institution capable of breaking down boundaries and temporal limits.