Code of Ethics - Sefin S.p.A.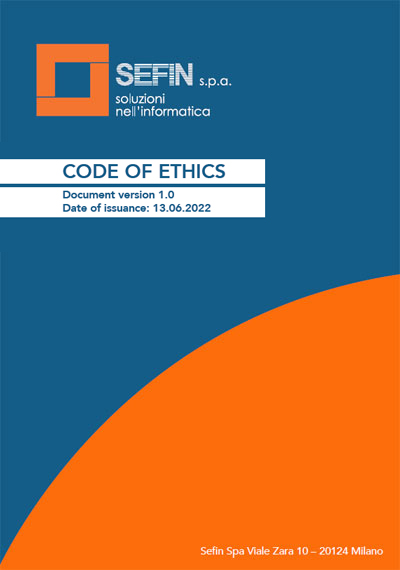 This Code of Ethics governs SEFIN's activities aimed at the dissemination of its ethical principles, values, and moral and professional standards by which the Company is inspired in the performance of its business and activities, the first foundation for preserving and enhancing its reputation and own reliability.
The purpose of the Code of Ethics is to supplement the rules of law or regulations, ethically directing the Company's actions with consequently binding provisions for the behavior of all Recipients as better specified in the following point.
It supplements what is already provided concerning behavioral matters by the Company policies listed on the Company intranet ("File server") and the procedures for maintaining ISO 9001 certification. In case of any discrepancy between the texts, the provisions of the Code of Ethics prevail.
The principles on which it is based also constitute the foundation of Sefin's organization to ensure reasonable prevention of the crimes provided for in the aforementioned Legislative Decree 231/01, represent the common value base and essential non-derogable assumption that must guide, within the scope of its functions, the behavior of all recipients.
Read the document: