Who are we?
We have more than 37 years in the financial market.
A dynamic market leader constantly proposing and developing innovative solutions to meet our clients needs.
SEFIN is the main partner for companies in search of targeted software solutions and outsourcing services with the highest standards.
We provide tailored solutions for clients operating within the financial and banking industries with regards to Factoring, Leasing, Loans, NPL. We are also constantly developing our services and solutions to comply with Regulatory Reporting for both the Bank of Italy and The Revenue Agency.
Our dynamic approach to servicing our clients over the years with a view to becoming a full service provider within the financial industry means today we can proudly offer multiple products and services:
contract management systems;
consulting & regulatory services;
e-business (ERP and document management)
data center (BCS, security and connectivity)
web marketing
Thanks to our outstanding consulting and support department, we will only deliver successful results and always on time!
Accredited with UNI EN ISO 9001:2015 quality certification and the certification UNI CEI EN ISO/IEC 27001:2017.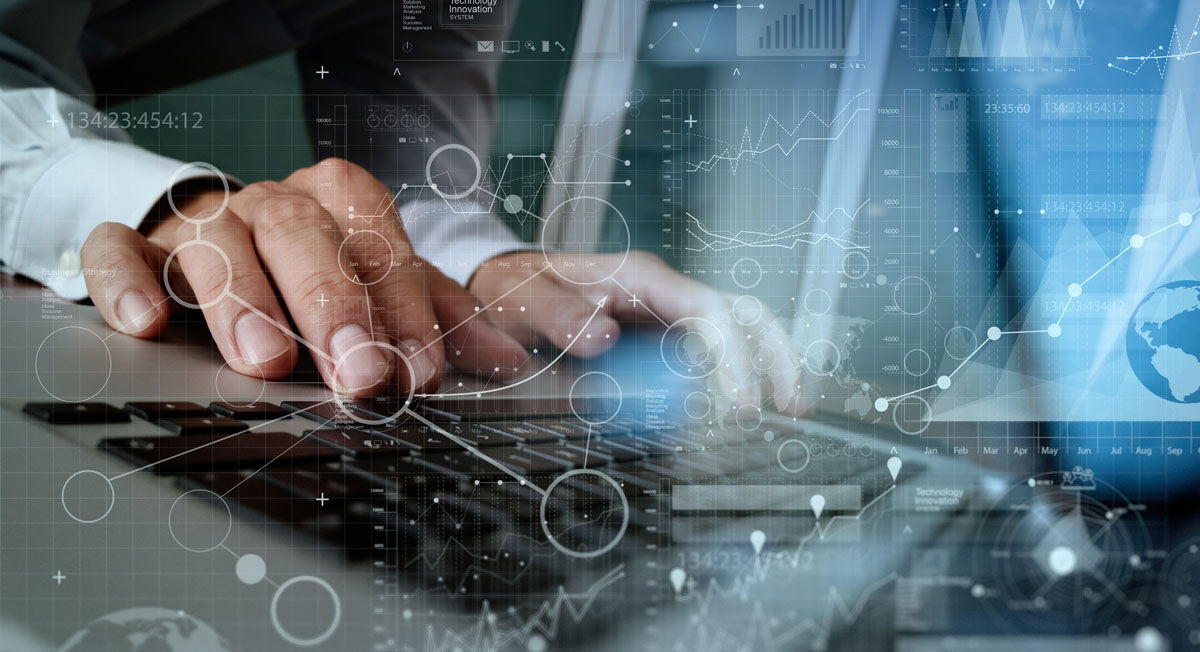 How Can We Add Value
EXPERTISE
We are a dynamic company, constantly evolving and innovating in business and technical areas.
We provide tailed solutions to suite individual clients needs.
By maintaining a close working relationship with our clients, we ensure that we are constantly servicing their needs to the highest standard and always complying with the most up to date regulatory requirements.
Thanks to our internal infrastructure and resources we offer a full outsourcing solution.
Integrated solution based on proprietary software.
Collaboration with qualified third party software and hardware partners.
FULL SERVICE PROVIDER
We offer fast project start-up and ongoing support from our dedicated consulting and support department.
A single point of contact for any type of matter.
Client servicing is supported by our trouble ticketing system.
Utmost reliability and security.
Control and secure handling of critical data.
Continuous upgrades, both technological and regulatory.
Full responsibility for regulatory updates.
Datacenter fully owned and maintained in-house.
Dedicated staff responsible for maintaining our hardware infrastructure and constantly testing our software.
Constant vigilance applied on the process, daily data monitoring tests and a secondary data center, along with regular vulnerability assessments to guarantee Business Continuity and Disaster Recovery.
PARTNERSHIP
SEFIN operates with over 90 employees and nurtures strategic partnerships, serving over 200 Clients in Austria, Belgium, France, Germany, Greece, Holland, Italy, Russia and Spain.
We pride ourselves on developing and nurturing close relationships with our clients which allow us to maintain our services to the highest level.
These dynamic relationships and constant interaction with our clients provide mutual advantages.
Outsourcing to us allows our Clients to focus on their core daily business.
Constant interaction, advising and support (no matter how big an issue).
Regular review of the documentation.
Scheduled status meetings
Clear pricing structure giving transparency of costs allowing clients to budget effectively.