Electronic Signature - Signing your contracts using any device!
Advanced or Qualified Electronic Signature
Sefin's simple, safe and fast solutions, for electronic signatures and the digital management of any type of contract.
MMS Paperless is a solution developed by Sefin that allows you to introduce the process of electronic signature contracts into your organization.
Main features of MMS Paperless:
Safe: electronically signed contracts can be consulted from anywhere and at anytime by authorized personnel without the risk of them being lost.
Simple: usable immediately and with simplicity thanks to its easy-to-use signature processes, favoring optimization of costs management and contractual documentation archiving;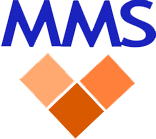 Simple, Safe, Fast!
The ABC of MMS Paperless benefits
Certainty in contracting transactions
Seyfin's MMS Paperless system also allows the introduction, in contexts of contract stipulation, of the principle of inversion of the burden of proof for the signature (the signee must prove that he has not signed).
A multi-platform solution, operational in a very short time
It is possible to use both a desktop version on a Web browser and a tablet app for signing contracts. Both versions have been created as real extensions (plugins) designed to simplify activities related to the adoption of the solution within the document processes of an organization as much as possible.
The complete acquisition and management of contractual documents up to the moment of signature. MMS Paperless offers complete dematerialisation of electronic signature processes and management of any type of contract and related documentation.
It revolutionizes the concept of signatures!

A whole paperless management of the contracts

Processes' optimization

Better documents' usability

Higher process' security

Higher documents' storage security

Cost saving

Common rule for european Union
Fully compliant with reference legislation for electronic signatures (DPCM, 22 February 2013 and EIDAS Regulation 910/2014 that entered into force in July 2016) and Bank of Italy anti-money laundering legislation.
---
For signing contracts MMS Paperless uses Advanced or Qualified Electronic Signature certificates, according to your needs. This makes the capture of any biometric data of the signee irrelevant! Any mechanical signature process on the tablet carried out through the electronic pen can be maintained for contract stipulation, but it will not be the one that gives legal value to the agreement.
Only the electronic signature certificate, which is fully aligned with relevant regulations, will confer this value.
SWOT analysis of the various digital signature solutions