Software (NPL, UTP) - Solution for NPL management

BCM allows a detailed analysis of portfolios thanks to the management of debt positions, of underlying lines of credit and of guarantees.
Also proposes a summary vision for individual debtors, thanks to reporting function in Excel that generates a report on the entire economic value of the credit.
Thanks to the initial diagnostics function, the software allows the correct recovery of anagrafic information about the assets sold.
The system reports formal errors via alerts and in every single file the error caused by incoherent data such as incorrect VAT numbers, invalid Ateco codes etc.
Bad Credit Management loads the nominal and purchase value at the initial point and in real time recalculates the value on the basis of the accounting movement received or pertinence to the dossier.
The ststem will automatically calculate the possible gain/ loss against any accounting registration (collection, expenses, interest, capital revaluation ecc.).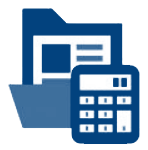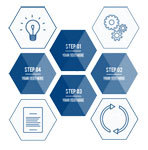 Customizing workflows

Bad Credit Management through workflows manages debt recovery of distressed loans integrating the personal, accounting and management components into a single platform.
The system manages the progress of the individual credit recovery activities and the recovery assignee.
Each area of the software allows the operator to supervise and manage all aspects of a dossier in terms of workflow, including the legal information of the assigned debtor such as legal and extrajudicial events.
FUNCTIONALITY
Bad Credit Management is a part of Suite NPL that satisfy the needs of Special and Master Servicer involved in operations of securitization of credits.
BCM can be adapted faster to the emerging needs whether they are regulatory, process changes or any specific business needs.
Massive Loading of acquired Portfolios

Diagnostics of input data

Centralized personal data management

NPL operations

Originator management (assignor)

Management of assigned debtors

Integration with General Accounting

State changes (purchased, in recovery,
closed, passage to loss etc ..)

Management of repayment plans

Guarantees management

E/C collections

State changes (purchased, in recovery,
closed, passage to loss etc ..)

Monthly closures

Assignment of recovery activities

Management of the dossier documentation

Deadlines

Supervisory Reports,
Risks Management,
Anti-Money Laundering,
Revenue Agency
From BCM 2.0. to BCM 3.0.
BCM is a platform in continuous development for answer the market needs in the best way. Here below are some of new functions introduced to the system:
New dashboard for the analysis of debt positions. In order to speed up the management and analysis of debt positions, we have created a summary dashboard that shows at a glance the unitary vision of the dossier.

New role search functionality.

We have added a new search feature: ROLES
This new search feature, against an NDG / Nominative (by exact or partial string) returns all the roles it covers in the system. All roles are linked by simple mouse click directly to the cards (Personal data, Practice, Credit Line, Guarantee).

Mortgage guarantees and third Mortgage employer.

OIn addition to the types of guarantees according to the Bank of Italy's own classification, we have introduced the Mortgage Guarantee and the Third Mortgage Dictator (Person Identification + mortgage guarantee amount) In addition, the " MORTGAGE " type has been divided into 2 distinct types: Voluntary mortgage linked to the credit line, derived from Mortgage or Mortgage Loan,Judicial Mortgage linked to a Third Mortgage / Third-Party employer (Resale Right)

Profiling and Assigning Collector.

Profiling by type of user from 3 to 5 levels with different operating privileges: Administrator, General, Collector Manager, Collector, Back Office.
Management of resolutions. Census review by Collectors on individual cases related to: Disbursements, Return Plan, Transactions, Guarantor Release, Property Release.
INTEGRATION WITH SOFTWARE FOR MANAGEMENT OF STANDARDIZED ARCHIVES
(ARCWEB anti-money laundering software by SEFIN allows an easy and complete management of Standardized Archives (Single Computer Archive) in observance of archiving obligations foreseen by the new Legislative Decree 231/2007)
Sefin can also provide regulatory and organizational consultancy and a constant support service.
Contact us for more information.